With wisdom, knowledge and commitment to our customers, our mission is to carry out dry cleaning and laundering services for the well-being of all whom we serve. Through a comprehensive continuum of services we are committed to providing highly specialized affordable dry cleaning, and laundering care, to suit our customer's values while dedicated to contributing and promulgating the ever expanding field of dry cleaning and laundering knowledge.  We are affiliated with Dry cleaning and Laundry Institute, USA (Formerly, International Fabric Institute, IFI).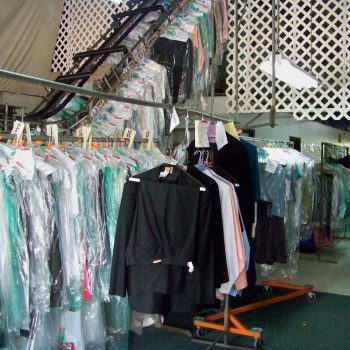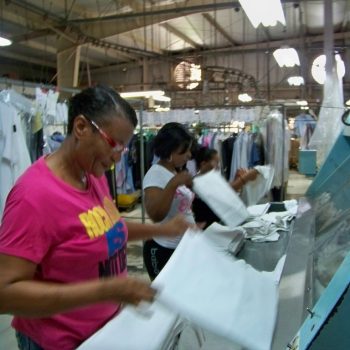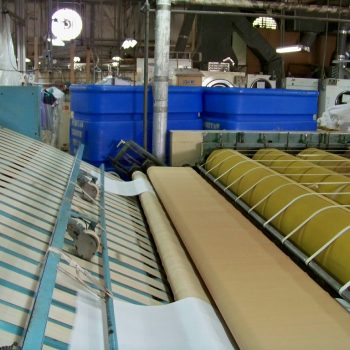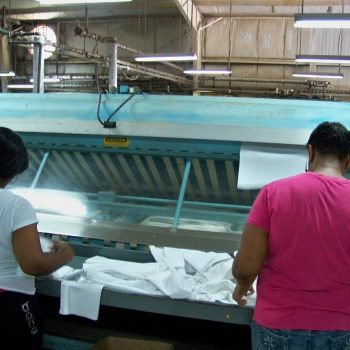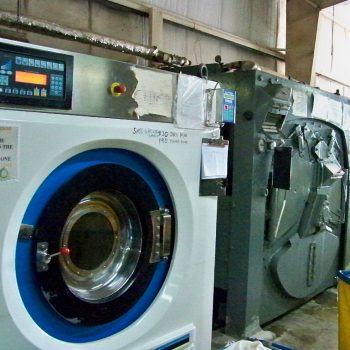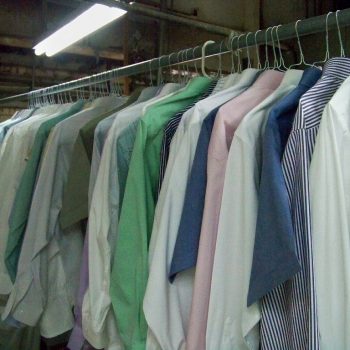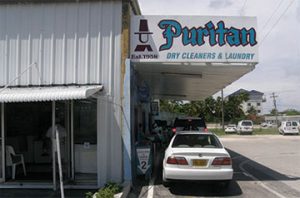 1958
Cardinall and his brothers, Wilbur and Hartman, and other family members opened their dry cleaning store at North Church Street on property purchased from the Gressmans, named Puritan Cleaners Limited.  Soon after Puritan expanded into bulk laundry services for hotels such as Beach Club,La Fontaine, and Coral Caymanian and later on Holiday Inn, Hyatt, Treasure Island and Condos on Seven Mile Beach.
1960
Puritan acquired the dealership for F. E. Myers pumps and water systems, as the need for water handling and systems in their own business and demand from Hotels and Villas, especially on Seven Mile Beach as those hospitality businesses came on line before central pipes water became available.  In later years they also supplied a large amount of water pumps and systems for the Government's well water supply in Lower Valley for water truck distribution.  Although central water supply systems have come on line Daco Water Specialties, a division of Puritan Cleaners, to this day are supplying to the public a variety of Myers pumps, parts, and stand by systems; i.e. household, sump, sewage, pool, deep well, commercial, etc.
1961
During this year Puritan Cleaners became a member of International Fabric Care Institute (IFI).
1980
The brothers sold their shares in the business to Cardinall and the name was changed from Puritan Cleaners Ltd. to Puritan Cleaners (1980) Ltd. in order to retain the name Puritan Cleaners.
1983
Puritan Cleaners moved from North Church Street to 337 Eastern Avenue to a new and more spacious plant with ample parking to better facilitate his customers, and larger bulk laundry handling.  Installing the largest 300 and over 400 pound washers on the island at that time, which was recently superseded by Ritz Carlton. Also now using 80 and 70 horsepower boilers from the start of three quarter horsepower boiler.   Puritan now has the capacity to produce some 13,000 pounds of laundry per day, or with dry cleaning items some 30,000 pieces a day.
1986
1986
Opened the first drop store, Puritan Cleaners at Coconut Place on West Bay Road.  During the years 1986 to 1996 Puritan continued to add equipment and system, lift gate trucks, etc to improve the handling of bulk laundry and supplies.
1998
1998
Puritan opened its second drop store at Arboretum, Elgin Avenue.
2002
2002
Puritan moves its store from Coconut Place to the Strand West Bay Road.   In addition to standard shirt units, Puritan installed a state of the art shirt pressing machine, the Carousel, which at that time was the first in the Caribbean.
2004
2004
Hurricane Ivan caused a lot of damage to Puritan Cleaners resulting in set back like a lot of other businesses on the island.   However it could have been worse, as salt water was measured as footage in other areas, it was around seven inches at Puritan leaving most of the equipment usable. They employed a technical engineer out of Florida, Mr. Richard Goulet, to help get the equipment up to standard while awaiting electricity to be restored by Caribbean Utilities Company.
Before Ivan struck, Puritan had purchased a Laundromat on Mary Street. After Ivan the laundromat operated some 12 to 14 hours per day. With the use of portable generators, using the washers and dryers Ivan had spared. They were overloaded with laundry and had to limit poundage in order to help each customer. Sometimes they worked past police curfew and had to have a special permit in order to take their employees home after work.
2005
2005
Saw the installation of new washing machines that can process from the most fragile to the heaviest of fabrics, a long sought after machine found at one of Cardinall and his son's trips to an International Laundry and Dry Cleaning convention.   During this year Puritan was able to secure services for Marriott Beach Resort in addition to its list of valued customers.
2006
2006
In addition to their established dry cleaning systems, Puritan added a larger state of the art dry cleaning machine also making it the largest on the Island.
2008
2008
Puritan Cleaners celebrates 50 years of service in laundry, dry cleaning, linen and table napery service to customers own goods and rentals to its valued customers. Also water handling systems under Daco Water Specialties. Early in 2008, Puritan secure valet services for Marriott Beach Resort and Exclusive Resort laundry services.
2010
2010
Puritan expands its business by adding Mat Rental and Cleaning Services and acquiring Pillow Machine.
2011
2011
Puritan acquired two additional state of the art pieces of equipment to further enhance the services to its local customers and the hospitality industry.